7 Things We Love About the Movie Hocus Pocus
Home » Blog » Dallas's Local Halloween Fun Guide, DallasHauntedHouses.com News and Updates, Dallas Haunt News, Halloween Headlines
October 20, 2017 By Chelsea T.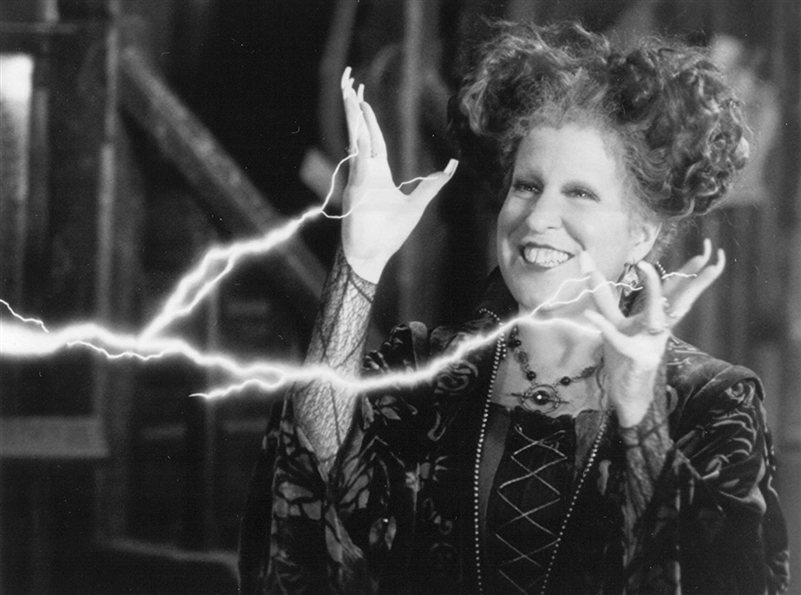 Winifred Sanderson
Photo by:
http://www.imdb.com/title/tt0107120/mediaviewer/rm1715047936
Hocus Pocus has been a Halloween favorite ever since its release in 1993. After all these years, the flick is still watched by those of all ages, especially during the Halloween Season. It plays a huge part in Halloween marathons on television channels like Freeform once the season rolls around and is surely watched throughout the year by many as well. Check out some of our favorite things about the film below and get into the spooky spirit!
1. Amuck! Amuck! Amuck!
2. The movie featured zombies before they were "cool."
3. The Winifred Sanderson death stare
4. It gave fans a reason to read up on the Salem Witch Trials and the history of the popular city
5. The Winifred Sanderson death stare
6. We get to dress up as the Sanderson Sisters for Halloween!
7. Bette Midler claims that the film is still her favorite, which is another reason for us to consider it a fave!
What's your favorite thing about Hocus Pocus? Let us know in the comments below!