Screams Park Unveils Two Brand New Horror Attractions for 2021!
Home » Blog » Dallas Haunts: An In Depth Look
September 20, 2021 By Haunt News & Press Releases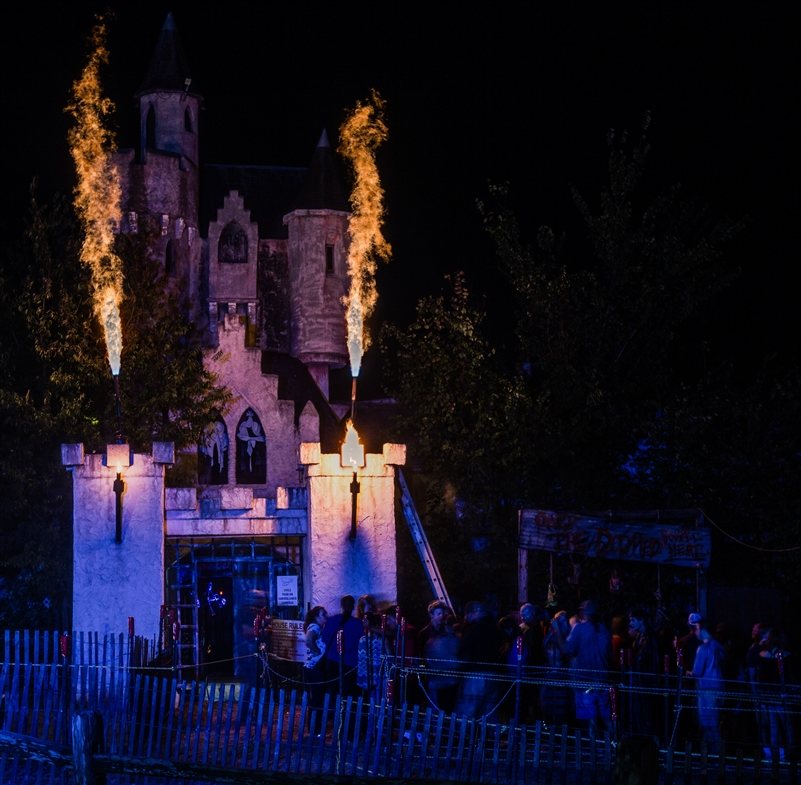 Cursed... The Witches of TerraMythica Castle
TexasHauntedHouses.com recently sat down with Helaine Thompson of Screams Halloween Theme Park, to discuss what's new at Screams Halloween Theme Park for the 2021 Halloween Season!
What's new at Screams Halloween Theme Park for 2021? Do you have any new rides, attractions, or special features that Haunt Seekers should know about?
Screams has two all-new haunted houses - Klownz in 3-D and the Times Up... Maze.

Klownz in 3-D: o Step right up! Step right up! Make all your nightmares come true with Boozo the Clown and his freakishly funny cast of zombie clowns, as you try to survive a trip through the circus of madness… all in 3-D! Yes, you wear 3-D glasses!

Times Up... Maze: Enter at your own risk and take a trip through time while trying to find your way back to the here and now.
What are you most excited about for the 2021 Halloween Season?
Coming back after missing the 2020 season and celebrating our 25th Anniversary!
What differentiates Screams Halloween Theme Park from other local haunts in Texas?
Screams is an entire night of Halloween Fun! Its a totally immersive Halloween experience with 5 haunted houses and a whole lot more. Plus, there's the Rottingwood Cemetery walk-thru attraction, Scary-Oke, stage entertainment that's all included in your one admission price. You can also go through the Haunted Houses as many times as you like (as the crowds will allow). We also have palm reading, Tarot card readings, wax hands, Henna Tattoos, games of skill, shops, a food court, a full-service restaurant and Pub (for those 21 & older of course)!
How long has Screams Halloween Theme Park been in business? Can you tell us a bit more about Screams Halloween Theme Park's history?
2021 marks Screams 25th Anniversary season. Screams is the Fall event held at the Scarborough Faire Renaissance Festival site.
What's your favorite experience since opening Screams Halloween Theme Park?
Expanding into 5 haunted houses each with a unique storyline and theme.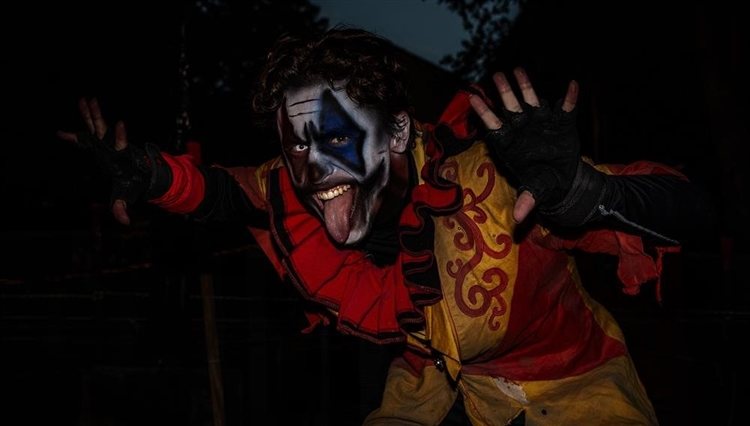 How long is a typical haunt experience at Screams Halloween Theme Park from start to finish?
The average visit to Screams is 4 hours.
On a scale from 1 to 10, how scary would you say Screams Halloween Theme Park is? Why?
Our scary factor is about an 8 as we combine frights into our Immersive Halloween Experience.
Can Screams Halloween Theme Park accommodate large groups? How many people can experience Screams Halloween Theme Park together as a group?
Yes, Screams has a special discount available for groups of 15 or more.
Does Screams Halloween Theme Park offer any special deals, discounts, or coupons?
Yes, there is a special $5 off discount for the opening weekend (Oct 1 & 2) of the 2021 season available only on our website - ScreamsPark.com