The Possession of Hannah Grace Official Trailer Out as It Hits Theaters on November 30
Home » Blog » DallasHauntedHouses.com News and Updates
November 2, 2018 By Wendy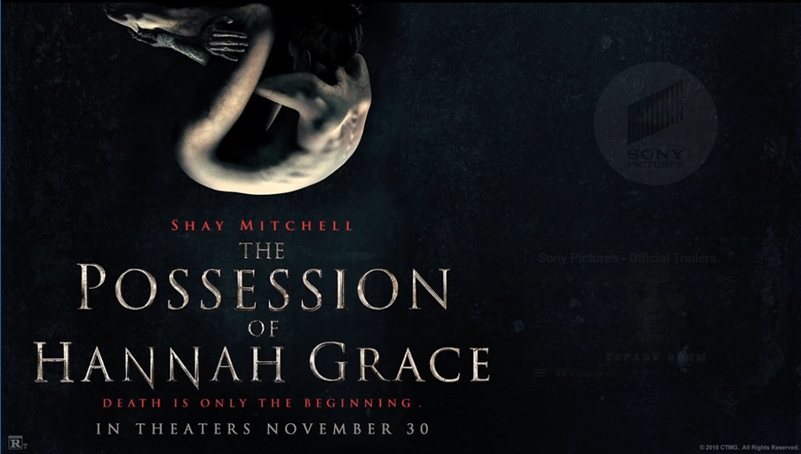 'The Possession of Hannah Grace' in theaters November 30
Photo by:
Sony Pictures Entertainment, via YouTube (still shot)
Who's ready for a horror flick that'll bring bone-chilling scares when a case of exorcism goes wrong? Come November 30th, you can head to the theaters for The Possession of Hannah Grace. Sony Screen Gems released the official first trailer for this creepy horror flick.
A young woman named Hannah Grace (played by Kirby Johnson) undergoes an exorcism performed by her family, but something goes wrong and she dies. But "death is only the beginning" when the evil demon that possessed her seeks to find a new residence. That's where Shay Mitchell, who plays the character Megan Reed, comes in. Megan works in the city morgue and she becomes the prime target for the evil demon when Hannah Grace's mutilated body is brought to her. What is to happen when Megan is locked inside with the possessed and mutilated body?
The movie is written by Brian Sieve and directed by Diederik Van Rooijen.
Let us know in the comments below if the trailer for the movie brings on a level of scare you seek in a horror flick!