Valentine's Day Massacre Terrifies Those Entering Moxley Manor
Home » Blog » Dallas's Best Weekend Events, Dallas Haunts: An In Depth Look, Dallas Haunt News
January 26, 2018 By Wendy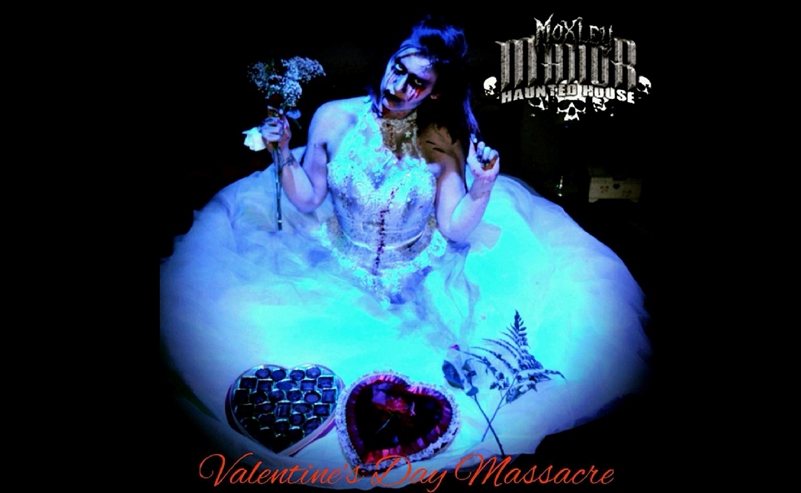 Valentine's Day Massacre at Moxley Manor Haunted House.
Photo by:
Moxley Manor Haunted House.
If you thought some of the haunted attractions during Halloween were terrifying, wait until Valentine's Day comes around. Moxley Manor Haunted House is in it to celebrate the holiday with a gruesome massacre in its Valentine's Day haunt event. This will be the 8th annual Valentine's Day Haunted House event at the attraction.
The event runs for one day only on Saturday, February 10th, from 7:30PM – 10PM. Take your date or a group of friends! Get your tickets today. General admission is $23 per person or $35 for a fast pass.