In 2017, Horror Movies Made Over One BILLION (with a "B!) Dollars!
Home » Blog » Halloween's Hottest Trends, Halloween Headlines
November 7, 2017 By Cait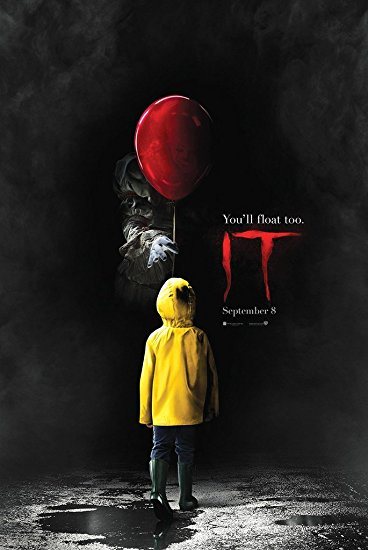 The Smash Hit Movie "It" Helped Horror Films Have Their Best Year Ever in 2017.
Photo by:
WikiCommons.
This year was a big year for horror - that's for sure! According to a recent report by The New York Times, it wasn't just A big year for horror flicks, but THE big year for horror flicks, in no small part because of box office smash hits such as "It" and "Get Out".
"It" alone raked in over $300 million dollars as of October 26th, as per the NYT report (a number that's undoubtedly gone up since then), which also called the film a "runaway success", and the Summer Box Office Smash "Get Out" brought in over $175 million, leading the pack when it comes to blockbuster horror flicks this year. Although their story was released on October 26th, the New York Times notes that the highly anticipated "Jigsaw" Film, the latest in the Saw Franchise, which was released on October 27th will undoubtedly raise the tally for Horror Flick revenue for 2017 even higher.
Horror Films have been so big this year that news outlets and movie news sites across the globe, with The Wrap reporting that as of Tuesday, October 31st (Halloween night!) Horror movies had already grossed over $1 Billion dollars for the year. According to The Wrap's report, comScore, which tallies the domestic US revenue of movies that gross over $5 million dollars, has estimated that the Horror Film Industry has raked in over $1.1 million this year, a pretty astounding figure - especially considering how many horror movies are still in theaters this month and next.
Since the majority of Horror Films are Rated "R", it's hard for the Horror Genre to stack up to more family friendly movies, and of course the ever-popular Super Hero flicks, which generally carry a rating of PG-13 or lower, but this year undoubtedly was the year of the Horror Film, and hey, 2017 isn't even over yet!
What Horror Movies Have You Seen This Year? Let Us Know in the Comments Below!