Demi Lovato Dresses as Pennywise the Clown After Pulling Off Marie Antoinette Look
Home » Blog » Halloween Headlines
October 26, 2019 By Wendy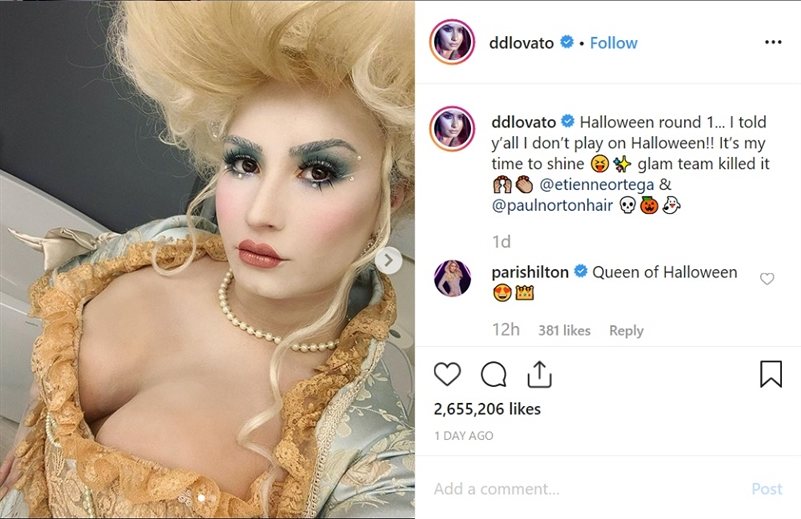 Photo by:
Demi Lovato via Instagram
Some celebrities and stars go all out for Halloween and this year Demi Lovato is one of them. The singer, songwriter, and actress posted a photo of herself on Instagram pulling off the Marie Antoinette look for a Halloween event. Lovato was dressed in a corset, thick white makeup and topped her look with a huge bouffant wig. Lovato's makeup and hair were completed by hairstylist Paul Norton and makeup and hair artist Etienne Ortega.
Considering Marie Antoninette was the last Queen of France before the French Revolution, we might as well call Lovato a Queen of Halloween for her amazing Halloween costume.
And that's not all! Following the Marie Antoinette look, she dressed up as a female version of Pennywise the Clown for her own party at HYDE nightclub in Los Angeles.
Check out her second Halloween look below!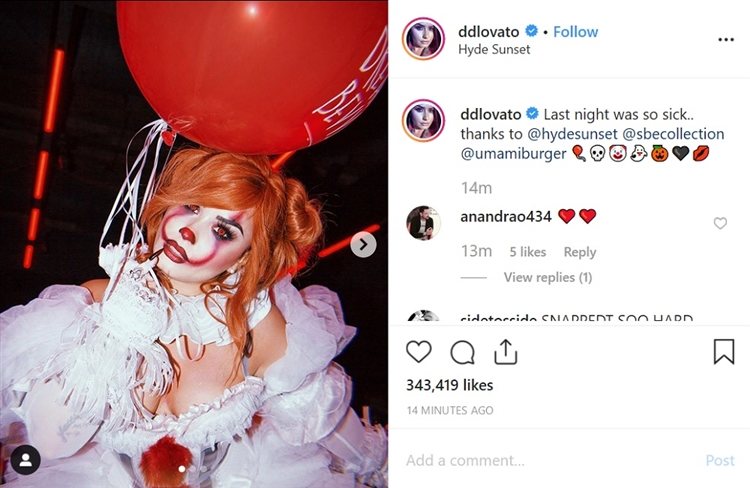 Photo by: Demi Lovato via Instagram
What do you think of her Halloween looks?