Christmas Haunt Comes to J & F House of Terror This December
Home » Blog » Dallas's Best Weekend Events, Dallas Haunt News
November 22, 2019 By Wendy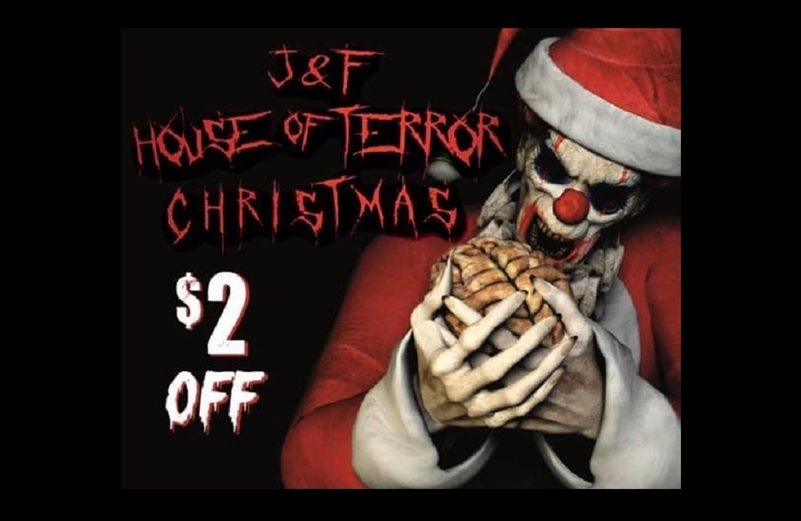 Photo by: J & F House of Terror Christmas Haunt
Didn't get enough of the scares this Halloween season? Don't fret! J & F House of Terror is opening its doors again in December for a Christmas Haunt experience. It's an entirely different experience from its Halloween Haunt with new scenes and characters.
Don't miss 7 nights of intense scares at its haunted house maze with its Christmas scenes with jump scares. Doors open on select dates in December from 6 p.m. until 11 p.m. (or until the lines die down). Purchase tickets for admission. Dates available include December 6th, 7th, 8th, 12th, 13th, 14th, and 15th. Day tours are also available with lights on and no actors.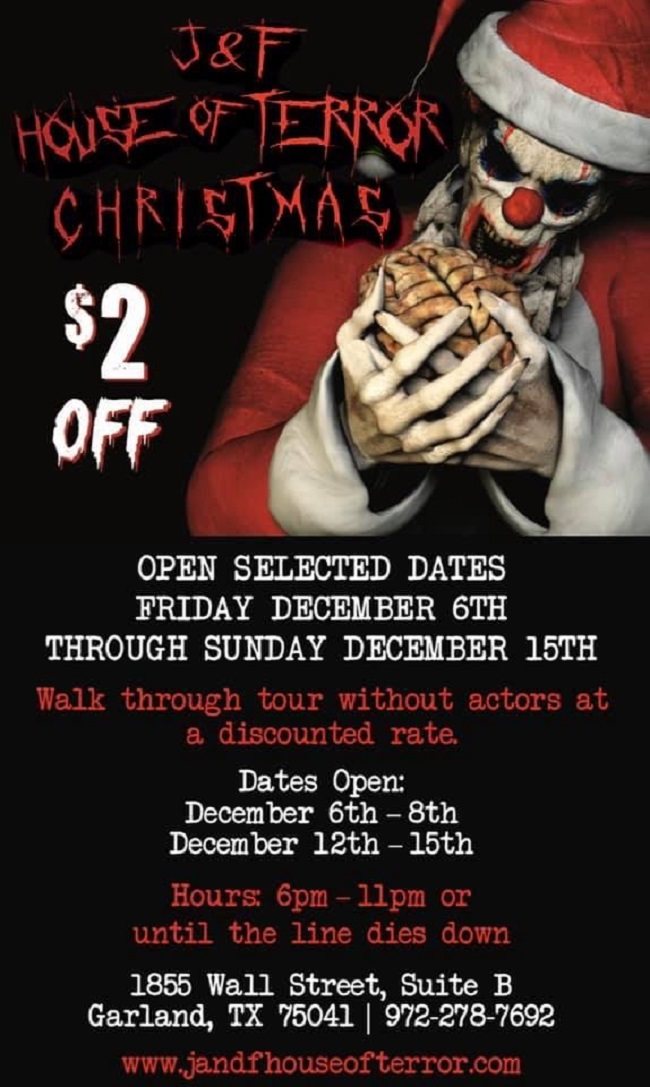 Tickets are available for purchase online at J & F House of Terror Christmas Haunt at $18 ($10 for Kids*). Christmas Day Tour tickets start at $15. There's also no charge for parking.
*Kids 12 and under have to purchase tickets at the ticket booth with an adult.