More Candy Laced with THC Found
Home » Blog » Halloween Headlines
October 28, 2019 By Wendy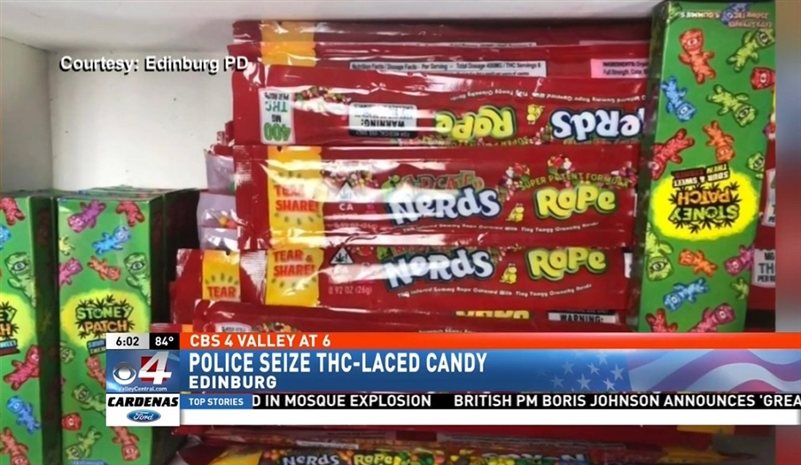 THC-laced candy found in Edinburg
Photo by:
CBS 4
Concerns over candy laced with THC getting into the wrong hands have been worrying communities through the country recently as Halloween is just also around the corner. The latest find happened in Edinburg, Texas.
Edinburg police executed a search at 3119 Stuart Road in Edinburg on Oct. 18 and recovered THC candies and over 2 kilos of edibles and over 1 lb of marijuana. Police also arrested Edwin Mercado, 20, and charged him on manufacturing and delivery of a controlled substance as well as possession of marijuana.
Here's video from CBS 4:
Earlier this month, police in Pennsylvania also recovered candy containing 400mg of THC in the form of Nerds Rope edibles. The police in the city of Johnstown, Penn. put out a Facebook post warning the public to be extra vigilant when it comes to checking children's Halloween candies before consuming the treats.