2018 Halloween Freebies & Deals to Take Advantage of This Year!
Home » Blog » Halloween's Hottest Trends, Halloween Headlines
October 29, 2018 By Chelsea T.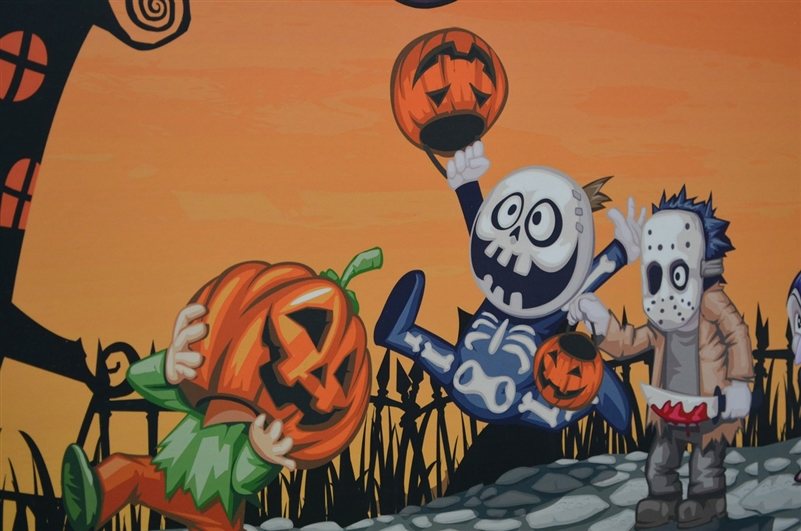 Photo by:
Photo via Pixabay
Halloween is just two days away and a number of your favorite spots are offering some freebies and deals to customers. Some places require you to be dressed in costume to receive the deal, while others you just simply show up for! Check out the list below.
Applebee's
For just $1, "The Dollar Zombie" drink is available for those 21 and over. The cocktail consists of a mixture of rum, pineapple, passion fruit, cherry, lime, and is garnished with a "gummy brain."
Baskin-Robbins
On Halloween day, customers can receive regular and kid-sized ice cream scoops for just $1.50 as part of the "Celebrate 31" deal.
Bass Pro Shops
Children can receive a free 4×6 photo with the Peanuts characters from Friday to Wednesday.
BurgerFi
If you dress in costume on Halloween day, you can receive a free small custard or fries at participating locations.
Chili's
Those 21 and over can enjoy a festively orange cocktail called the Great Pumpkin Margarita. The tasty drink contains Lunazul Blanco tequila, pumpkin spice syrup and Captain Morgan. It's just $5 and available through October.
Chipotle
Those dressed in costume can receive a $3 "Boorito" by stopping by the Mexican food chain after 3:00 PM. There's also some other deals happening, too! Bowls, salads and tacos are just $4. Enter to win free burritos for a year by taking a picture of yourself in costume at the restaurant and tagging them on Instagram.
Chuck E. Cheese
Every day in October, kids dressed in a costume can get 50 free tickets. The deal is good at participating locations only, once per day.
IHOP
Kids 12 and younger can receive a free "scary face pancake" from 7-10 AM on Halloween day at participating locations. The scary face pancake features strawberries, Oreo cookies, whipped topping and candy corn.
Krispy Kreme
Visit the location on Halloween day and choose a free doughnut of your choice.
Papa Murphy's
Now through Halloween, get a Jack-O-Lantern pizza - a pepperoni pizza in the shape of a pumpkin with black olives for eyes. A large is $8 and a family size is $10.
Do you know of any great Halloween deals that we missed? Let us know by commenting below!